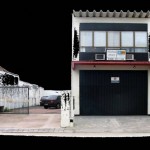 Founded in 1991, Unidigital is a manufacturer of electronic equipment for the industry and developer of automation systems. Located in Porto Alegre, state of Rio Grande do Sul, Brazil, we have customers in many industrial segments, among which: autoparts, elevators, utilities, electronic, plastic and rubber manufacturers, as well as for universities,  government, R&D centers and customers with special needs.
We are proud of our partnership with relevant world's suppliers of advanced technology products such as Cognex (USA) and Lufft (Germany).
Our product development and manufacturing, automation and technical assistance processes are certified by the ISO 9001:2008, since the first quarter of 2009. Unidigital was one of the first electronic and automation companies in Brazil to be certified according to the new 2008 standard.
Áreas de atuação
Instrumentation Systems
We develop and supply equipment and instrumentation systems for temperature, rotation, speed, distance, force, torque, climate variables (speed and direction of the wind, air relative humidity, solar radiation, rain intensity, ground temperature and humidity, leaf weatness, etc.), level and electric and mechanical parameters measurement for the most stringent requirements and applications: test laboratories, product test facilities, process monitoring both industrial and environmental. The instrumentation systems may be supplied according to the customer's specifications or according to specifications developed jointly. Specially configured softwares allow data logging and reports issuing.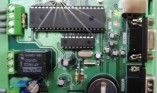 Industrial: Project Development & Electronic Manufacturing
We develop and build electronic equipment and modules for industrial automation and similar application, with conventional or smd components. Our product engineering is capable of developing technical solutions or in accordance with customer's specifications. Confidentiality is guaranteed by NDA.
Our skilled and experienced development team uses the best components from the leading world's electronic manufacturers such as Microchip, Texas Instruments, Atmel, NXP, Holtek, Murata, Vishay, Fairchild, among others.
Let us know your requirements and needs and send us a message. We will be pleased to answer all your enquiries.
Weather and Environmental Monitoring Systems
Our Equipment for Weather Monitoring Division supplies stand-alone or integrated solutions for weather variables monitoring. Weather stations with sensors from Lufft, traditional German manufacturer of measuring equipment, to which are added advanced resources for data communication. We also supply anemometers, relative humidity gages, temperature and barometric pressure sensors, thermo-hygrographs and many others. Please go to www.e-meteorologia.com.br for more information or send us a message using the form at the Customer Service page.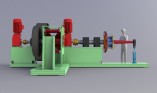 Product Test Machines
We develop and build product test machines, for the automotive industry, research labs and all areas where products must be tested to make sure they meet the specifications, integrating powerful resources for data acquisition, parameter measurement, supervisory control and communication. Comprehensive reports register all data acquired during the test cycle and allows you to analyze them with various tools. A perfect integration of mechanic, electric, electronic and instrumentation systems make our solutions capable of meeting the most stringent specifications.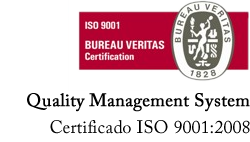 Learn more about this certificate
Partners