Instrumentation projects
Control and Supervisory Softwares
Product Test Machines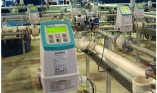 Instrumentation projects
Unidigital specializes in the development and implementation of automation projects for several industrial segments, universities and research centers. Using the best technology available, our projects are suited to fit every need.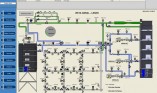 Control and Supervisory Softwares
Unidigital develops control softwares for processes that require a operational logic system, with PLC's of the main world's makers.
We also develp supervisory control softwares in Elipse ® (E3 and Scada) platform for the simplest or most complex applications, interfacing with other equipment.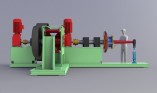 Product Test Machines
For all areas that need to make product testing and validation, Unidigital develops customized solutions, meeting the demanding standards of the automotive industry and autoparts manufacturers, research labs and universities.
Integrating electro-electronic, mechanical, instrumentation (temperature, torque, rotation, angle, force, displacement measurement), data acquisition and treatment in computer platforms, our solutions put together the ease of operation and precision.